About
We are infrastructure operations and maintenance providers. There are 3 core division between our companies, Environmental, Traffic Management and Rail.
Greentown Environmental Ltd. founded in 2010, provides several services including, Tree Surgery & Maintenance, Urban, Rural & Invasive Weed Control, Grounds/Verge Maintenance & Landscaping, Drainage Services, Winter Maintenance, and Line Marking. We are highly accredited and trusted by our clients, which includes local authorities, central government departments and a range of corporate customers in city, urban and rural areas. We are dedicated to providing a high level of customer service, and continue to maintain professional quality, environmental, and health & safety standards year on year.
Greentown Traffic Management Ltd. founded in 2015, specialises in all aspects of Traffic Management services including Temporary Traffic System, Event Management and Design and Consultancy. Our crews are highly trained and ensure that safety is paramount for all road users when temporary traffic systems are in place. We've carried out TM for a range of high profile events including Royal Visits, Balmoral Show, Belfast Pride, and Royal Open Portrush. Highly accredited and a trusted supplier for BT and several other local authorities, Greentown Traffic Management is a name you can trust with all your TM requirements.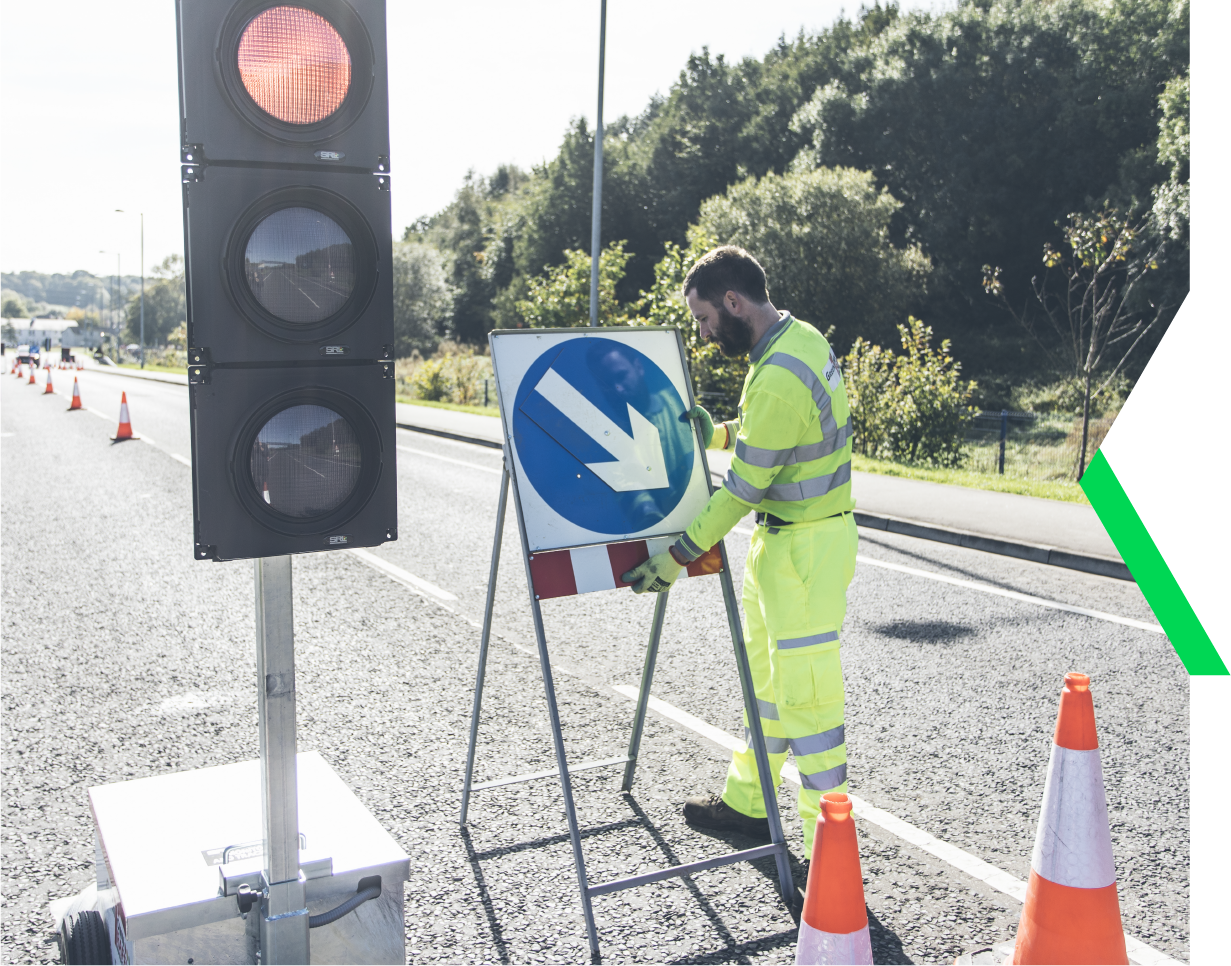 Greentown Rail is the new division within our TM company, working in association with the leading suppliers of rail systems renewal and maintenance covering Northern and Southern Ireland. We supply both Personal Track Safety (PTS) and a range of Safety Critical roles on the tracks. The health and safety of our employees and that of all other rail users, is key to the work we do. We support the Continuing Professional Development of our employees, providing training and mentoring to ensure every employee has the opportunity to reach their full potential. We support our clients with the renewal and maintenance of the rail network, to ensure the essential rail infrastructure in the province is maintained and everyone is better connected.