Greentown Environmental
Greentown Environmental Ltd. specialise in Tree Surgery & Maintenance, Urban, Rural & Invasive Weed Control, Grounds/Verge Maintenance & Landscaping, Drainage Services, Winter Maintenance, and Line Marking.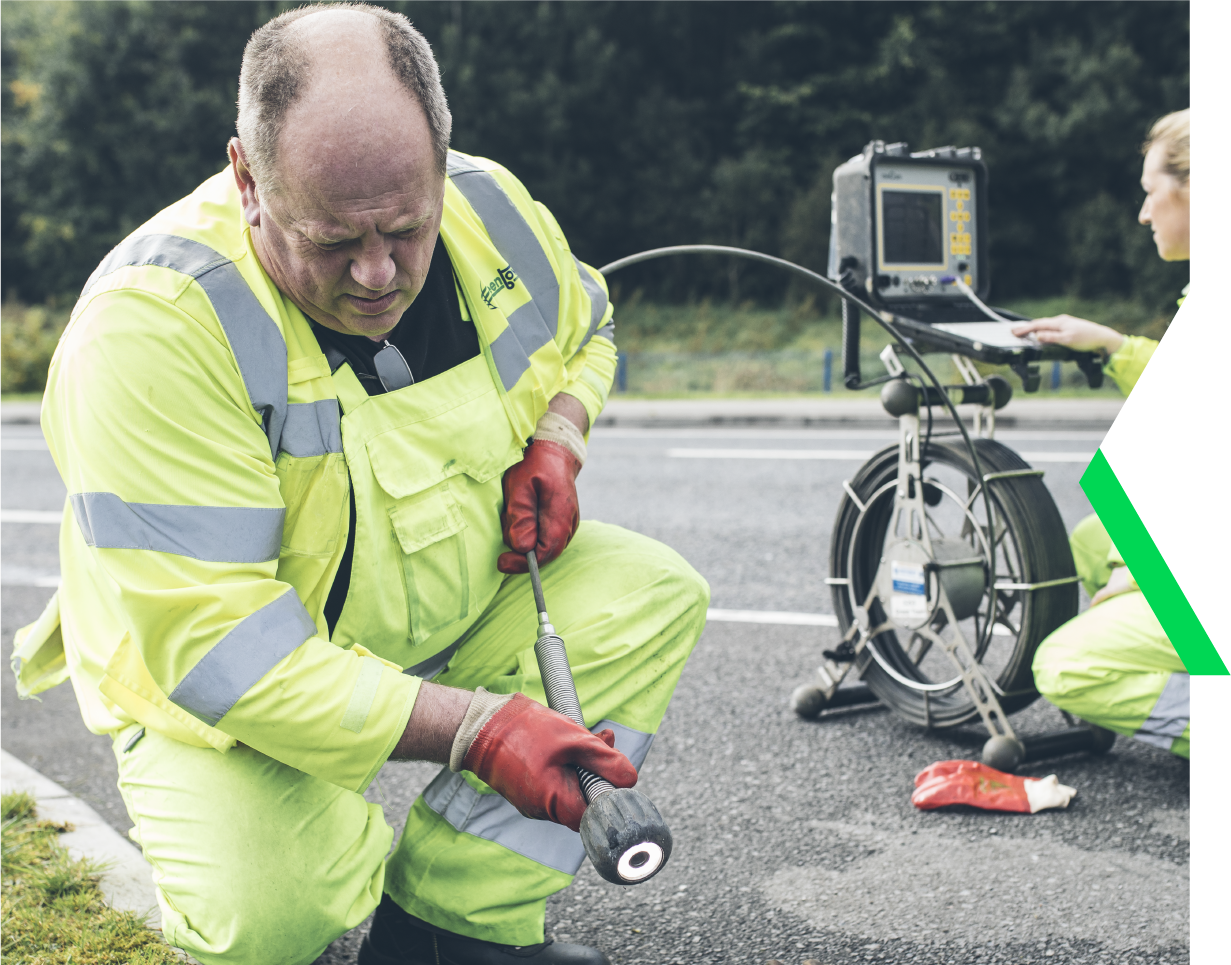 Our client portfolio includes local authorities, central government departments and a range of corporate customers in city, urban and rural areas. We are dedicated to providing a high level of customer service, and continue to maintain professional health & safety and environmental standards year on year.
We have secured several contracts for our clients based across the North and South of Ireland. These works have included Alternative Weed Control treatments for Dublin City Council, and Environmental Maintenance for Transport NI. We are also specialists in Invasive Weed Control treatments and have carried out works for several councils across Ireland and private clients.
We have held Grounds and Estate Maintenance contracts with several Housing Associations and carried out works across over 200 sites throughout Northern Ireland. We are the first and only company in Ireland to be accredited with both the Utility and Amenity standard from the leading accreditation body, Arboricultural Association. Our experienced and qualified tree surgeon carry out essential maintenance works across Northern Ireland for several clients including DAERA and Transport NI.
We have invested heavily in our employees training and the equipment we have to provide the highest quality service for our valued clients. We are proud to provide a personal service with professional results.
Explore Careers
Services
Tree Services

We are the first and only contractor in Ireland to be accredited with both the Utility and Amenity Standard from the prestigious Arboricultural Association. Tree surgery can be necessary in order to keep trees contained within their location, allow more light to adjacent properties and to improve a tree's aesthetic appearance. Occasionally, the risk of branch or complete failure of a tree may necessitate pruning or removal.

Tree Services

Pruning can in some cases reduce the risk a tree may pose to the structural integrity of property and stabilise foundation movement.

We pride ourselves in adopting a caring policy by advising sympathetic but effective tree management.

Each of our operational teams comprises of qualified and experienced arborists enabling us to offer high quality service to our clients.

Arboricultural services we can provide, include:

Tree Maintenance
Tree Felling and Removal
Stump Grinding
Tree Inspections
Tree Planting
Site Clearance
Storm Damage Repair
Tree Preservation Orders (TPO) Applications
Utility and Amenity Arboricultural works
Supply of Seasoned Timber
Supply of Wood Chip

---

Tree Services

Drainage Services

We have worked in partnership with local authorities, construction companies and private clients throughout Northern Ireland.

Drainage Services

We are experienced at Gully cleaning in all types of geographical environments and through this experience we have developed and refined our operations to a very high standard in the following areas:

Cleaning & Emptying of Gully's
Medium & High Volume Pressure Jetting
Surround Cleaning
CCTV Investigative Works
Emergency Response Services

---

Drainage Services

Foamstream

Foamstream helps organisations to make outdoor areas greener, cleaner and safer for all those who enjoy them. Safe, cost-effective and multi-functional, it has become the leading herbicide-free solution for managing outside spaces.

Foamstream

TECHNOLOGY

Foamstream is the leading herbicide-free solution for controlling unwanted vegetation. Its patented low-pressure process combines heat with our biodegradable foam, making it safe for use around people, animals and delicate environments.

Due to the systems high heat retention, Foamstream is also suitable for outdoor cleaning tasks including chewing gum removal, power washing and general sanitisation jobs. This makes it a highly effective, all-round, green and urban space management system.

CHEMICAL FREE ALTERNATIVE

It is well suited to any organisation that needs to carry out a wide range of jobs when managing outside spaces. Safe to use in public areas, on utility sites, or in any space which requires an eco-friendly method of treatment, it poses no threat to people, animals or the environment.

---

Foamstream

Urban & Rural Weed Control

Uncontrolled weeds can cause problems on kerb channels and footways, damaging surface infrastructure and collecting litter. With extensive experience working for public sector organisations throughout Ireland, our Weed Control team are highly trained, fully certified and motivated to help you provide safe and easy maintenance of footpaths and highway infrastructures.

Urban & Rural Weed Control

We are committed to providing our clients with a cost effective, safety conscious and environmentally responsible vegetation management service.

We also offer a chemical free weed control service which provides an effective treatment using hot foam made from natural ingredients.

Weed Control services we can provide, include:

Urban & Rural Weed Control
Glyphosate Free Alternatives

---

Urban & Rural Weed Control

Invasive Weed Control Specialists

We are specialists in the treatment and management of Japanese Knotweed and several other invasive species. We offer a wide range of treatment plans and insurance backed supervisory service where required.

Invasive Species Treatment

GPS Survey

Invasive Weed Control Specialists

There are many Invasive & Noxious weeds in Ireland and the UK and once identified, can be managed in several ways depending on the specific weed and location.  Care needs to be taken on chemical selection, application method and choosing the most suitable time to treat which is different for every species.  Greentown have over 10 years' experience in treating these difficult weeds and provide a personal service with professional results.

Invasive Species we can provide treatment for include:

Japanese Knotweed
Giant Hogweed
Himalayan Balsam
Buddleia
Horsetail
Ragwort
Docken
Thistle

---

Invasive Weed Control Specialists

Grounds Maintenance

Greentown currently maintains over 200 sites across Northern Ireland and Republic of Ireland, all sites are serviced by a team of committed and experienced grounds maintenance staff. Our current clients includes, Public, Private, Retail, Health Trusts and Universities.

Grounds Maintenance

Here at Greentown we have dedicated horticultural professionals and grounds maintenance specialists who work to create a tailored programme of works to ensure green spaces are looking their best all year round.

Our crews are experienced in creating and maintaining biodiverse landscapes for our clients, such as wild flower meadows and bee pollinator schemes.

Other services we can provide include:

Landscape Architecture
Urban & Rural Grass Cutting
Hedge & Shrub Maintenance
Hard Surface Maintenance
Litter Removal
Graffiti Removal

---

Grounds Maintenance

Verge Maintenance

We carry out essential verge maintenance for several councils and government bodies in Ireland. These works are important for driver safety as overgrown verges can cause limited visibility on the roads.

Verge Maintenance

Verge Maintenance

We have invested in state of the art machinery include a barrier cutter which allows us to cut those hard to reach areas quickly and efficiently with little disruption to the public.

Services we can provide, include:

Barrier and Verge Cutting
Outlet Cleaning
Road Edging

---

Verge Maintenance

Winter Maintenance

We provide a full gritting service to both public and private sector companies, going onto their sites (normally) outside working hours and gritting car parks, entrances and footpaths. Gritting is most effective before frost, ice or snow forms.

Winter Maintenance

We use Official Met Office reports, which are specific to each location.  Each vehicle in our fleet is fitted with GPRS Tracker units, enabling us to accurately monitor their position, so ensuring a systematic service. This service includes:

Salt & Salt Alternative Application
Snow clearance can be requested reactively and will be subject to availability

---

Winter Maintenance

Line Marking

We provide Thermoplastic Line Marking which are abrasion resistant, long lasting and highly reflective. Thermoplastic materials are also quick drying and can be trafficked within minutes.

Line Marking

We provide Thermoplastic Line Marking which are abrasion resistant, long lasting and highly reflective. Thermoplastic materials are also quick drying and can be trafficked within minutes.

Services we can provide, include:

Carpark Marking
Parking Bays
Disabled Bays
Electric Vehicle Bays
Pedestrian Walkways
Junctions & Arrows

---

Line Marking

Greentown is
Growing
Let's see if you match any of our current opportunities
Explore Careers